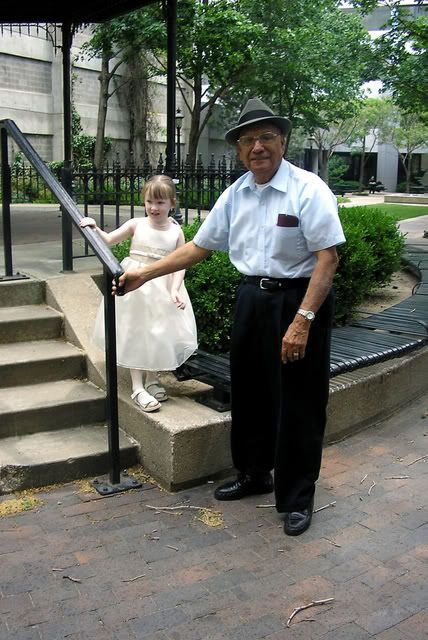 Today, let's all remember our loved ones who have passed on and the many men and women who have fought and are fighting for our freedom.
I'd especially like to honor my Abuelo who is a WWII Vet and was a Prisoner of War. He is finally getting to visit the WWII Memorial in D.C. this weekend. I hope he has a wonderful time.
The photo above is Abuelo with my daughter, Olivia taken last year at my niece Ashley's wedding. So I also need to say "Happy Anniversary, Michael & Ashley!"
God Bless You All & God Bless America! Michele
___________________________________________
Thanks for including me in your treasury, kraftyladykreations! Click on the pic to see more!